'you cannot move forward in life if you keep looking in your rear view mirror.

Be grateful for what lays behind you but always remain focused on the road ahead.'

~Victoria Grant~


Want to know the secret to my success as an online author?
How do I monetize my websites to earn extra income for myself and those I love?
Why I along with hundreds of thousands of others will be retiring early, no matter what the current economy states?
How can you get a piece of the pie and become financially free sooner rather than later?
Click the 'SBI' banner below for more information!
Please do not miss out I have been doing this for 2 years now and it REALLY WORKS x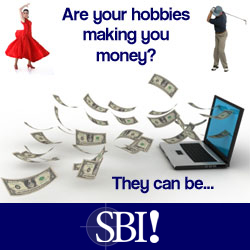 As another massive thank you for subscribing to your DAILY QUOTE please find a copy of my Ebook 'Keys To Unlocking Your Power'
Immediate Download available. Just click on the book below....


NEW... NEW.. 'ASK Victoria!!' Questions Answered HERE

As a massive thank you for subscribing to your 'Inspirational Quote sent Daily!'

FREE DOWNLOAD AVAILABLE FOR MY EBOOK 'RAISING BALANCED CHILDEN' CLICK BOOK BELOW. CLICK HERE.